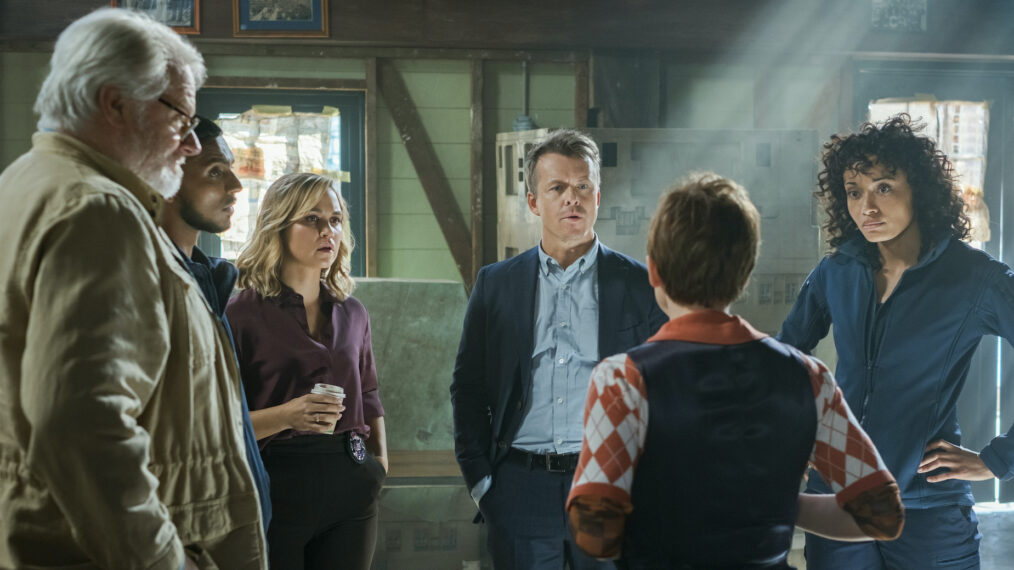 Your favorite NCISes — now consisting of the original and Hawai'i, with LA ending last spring — may not be back on CBS this fall as usual, due to the ongoing writers and actors strikes, but there will be a new edition.
NCIS: Sydney, the first-ever international  version of the globally popular franchise, is coming to CBS, and its eight-episode season will premiere on Monday, November 13 at 10/9c, following a rerun of NCIS.
"With rising international tensions in the Indo-Pacific, a brilliant and eclectic team of U.S. NCIS agents and the Australian Federal Police (AFP) are grafted into a multinational task force to keep naval crimes in check in the most contested patch of ocean on the planet," according to the logline of NCIS: Sydney, the fifth series in the franchise (New Orleans wrapped its run in 2021).
"NCIS is one of the most popular series in the world and we're thrilled to expand this franchise with a uniquely Australian twist," said Amy Reisenbach, president of CBS Entertainment, in a statement. "With the addition of NCIS: Sydney, our studio and Network footprint continues to grow in this fascinating world that has been a proven winner with viewers on both linear and streaming platforms. Featuring the stunning backdrop of Australia, the new series will incorporate the high-stakes intrigue, humor and camaraderie that have kept fans captivated by the NCIS teams for over two decades."
The series stars Olivia Swann as NCIS Special Agent Michelle Mackey and Todd Lasance as her 2IC AFP counterpart, Sergeant Jim "JD" Dempsey. Joining them are Sean Sagar as NCIS Special Agent DeShawn Jackson; Tuuli Narkle as AFP liaison officer Constable Evie Cooper; Mavournee Hazel as AFP forensic scientist Bluebird "Blue" Gleeson; and William McInnes as AFP forensic pathologist Dr Roy Penrose.
NCIS: Sydney is produced for CBS Studios and Paramount Australia by Endemol Shine Australia and distributed outside Australia by Paramount Global Content Distribution. The series is created by Morgan O'Neill, who executive produces alongside Endemol Shine Australia's Sara Richardson and Sue Seeary.
Check out photos from the series and behind the scenes of the team below.
NCIS: Sydney, Series Premiere, Monday, November 13, 10/9c, CBS