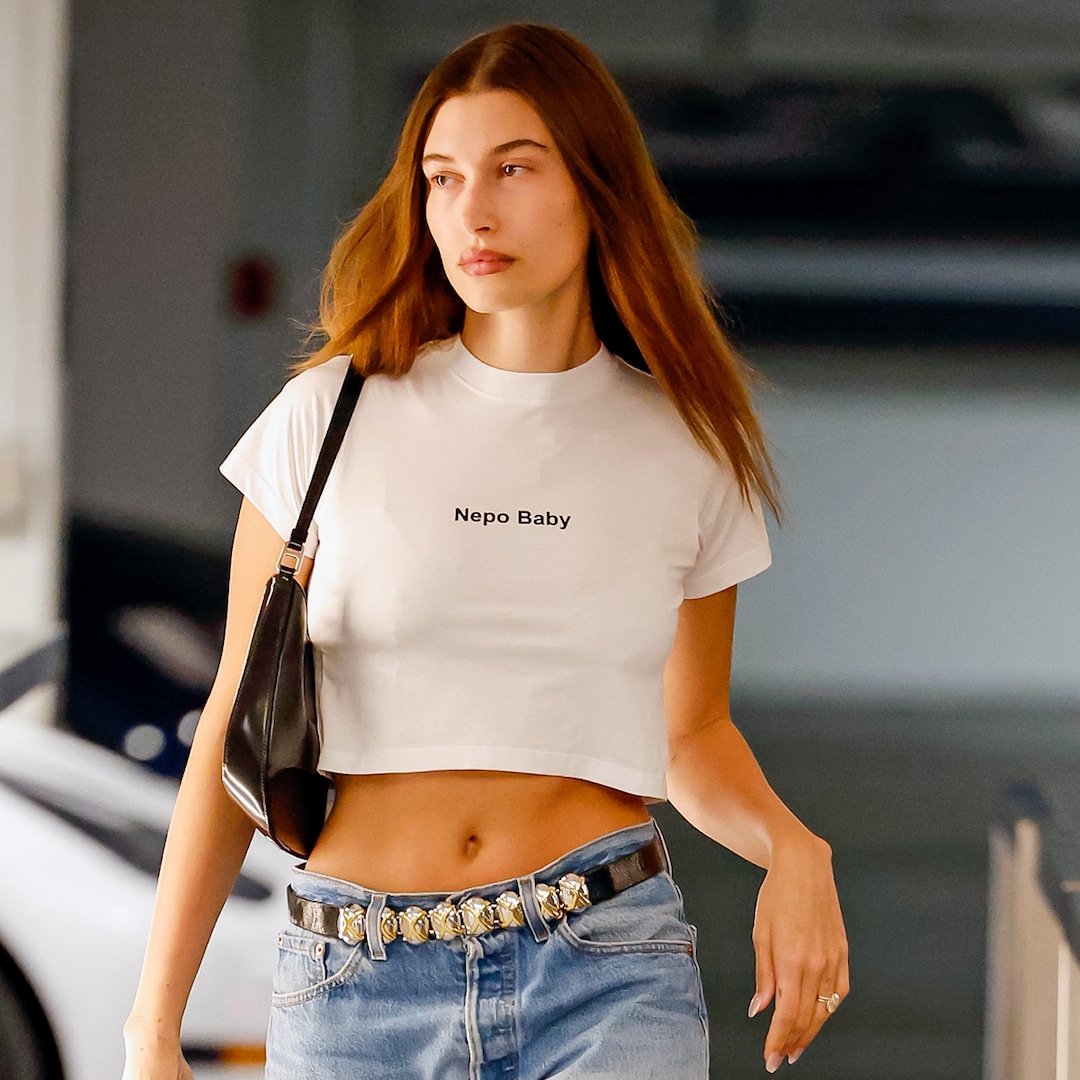 Hailey Bieber just rhode in with an explanation to her now-viral "nepo baby" T-shirt.
ICYMI: The supermodel—who is the daughter of Stephen Baldwin and the niece of Alec Baldwin—was thrown into the internet's discourse over Hollywood nepotism in January, when she wore a white cropped top emblazoned with the words "nepo baby" during a day out in Los Angeles. At the time, many social media users believed it was her way to poke fun at the debate.
Now, Hailey set the record straight about her sartorial choice, explaining that she wasn't trying to ruffle feathers with the head-turning tee.
"My point to having worn the T-shirt was not to poke fun at it or be like, 'Yeah, I'm a nepo baby haha,' type of a thing," she explained during the June 29 episode of the Bloomberg Originals series The Circuit With Emily Chang. "It was more so to be like, 'This is what everyone is saying and I want you to know that this is my way of responding to it.'" 
Hailey added that she meant for the tee to serve as an "overly literal" response, explaining, "I'm just going to call myself a nepo baby, because I am one, and I embrace that I am."