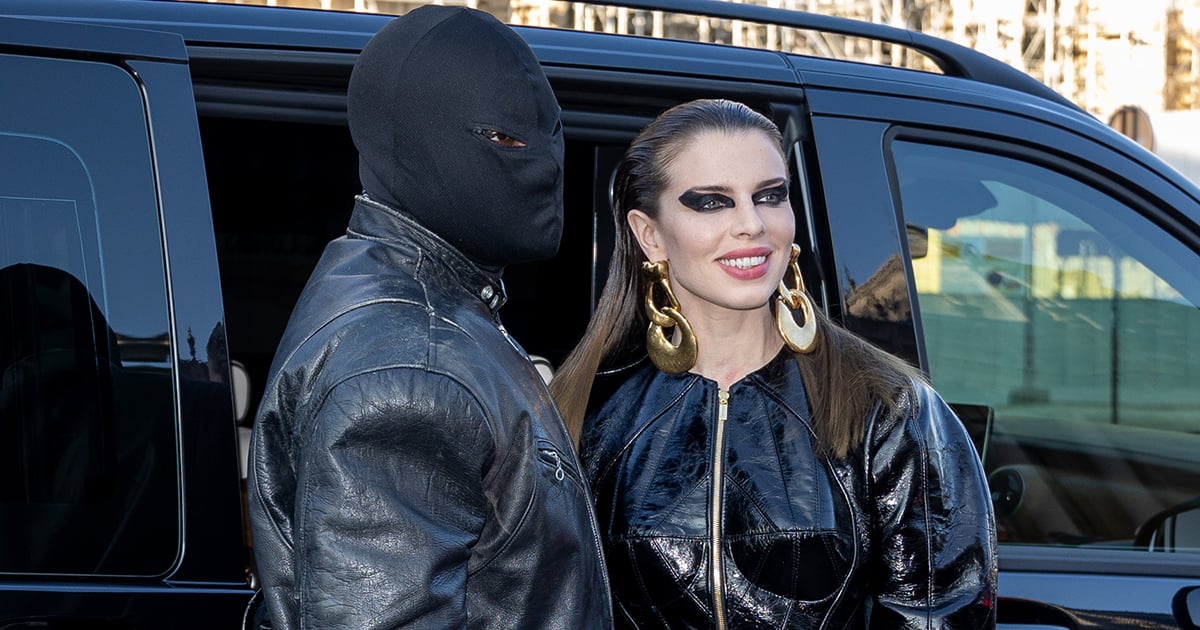 After a few (very public) nights out on the town, Julia Fox and Kanye West officially made their fashion week debut in Paris on Sunday. Just two days into PFW, the new couple has already turned heads in complementary outfits — and it's clear that Ye has found his new muse.
https://www.popsugar.com/beauty/julia-fox-smoky-eye-paris-fashion-week-48692653
Fox wore the controversial low-rise trend once again as the pair first stepped out in a Britney-Spears-and-Justin-Timberlake-inspired moment on Sunday, donning matching denim looks for the Kenzo show. Later that night, the Uncut Gems actor was spotted in a fiery-red one-shoulder dress and blinding over-the-knee boots next to Ye's all-black leather outfit. For the Schiaparelli spring couture show on Monday, West once again let Fox's corset dress shine alongside his masked look.
From conical bras and bustiers to low-rise jeans and over-the-knee boots, Fox has worn one polarizing trend after another throughout her trip to Paris, and we can only expect more. Ahead, get the details on the actor's wild outfits.