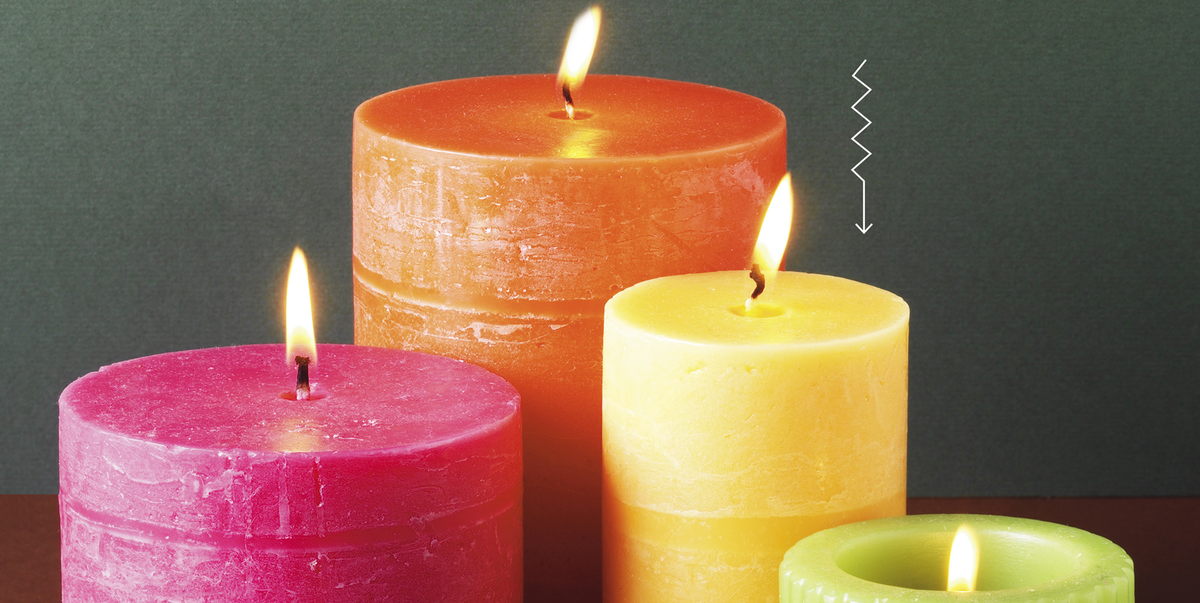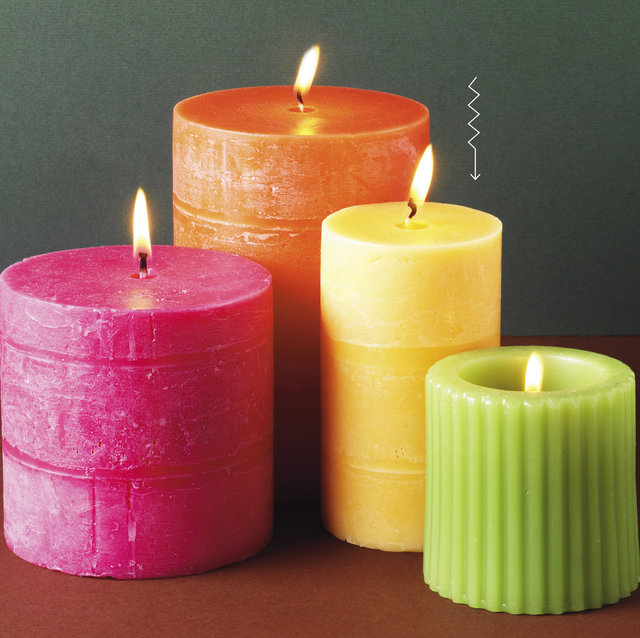 beyhanyazar
Ever since spending more time at home, I've become increasingly obsessed with candles. And my love for these little scented babies has only grown stronger,especially now that we're getting into the colder months and the thought of lighting a winter candle while cozying up with a good book beckons ever so temptingly. I! Need! One million! More! Candles!!! (If you relate to that sentiment, then welcome. You're in the right place.)
We've spoken at great length about the wonders of a good candle—from luxury votives that are worth the splurge to affordable options that look and feel a lot more expen$ive than they really are to even hacks that'll make your candles last longer. But you know what we haven't talked about yet? The best candles on Amazon.
But there's a lot to sift through, which is why I've taken on the task of curating only the best, top-rated Amazon candles you won't want to return (also known as my personal wish list). Scroll through for a plethora of picks, from mini candle sets to vegan wax alternatives to seriously aesthetic votives you're gonna wanna reuse. Happy candle shopping!
Advertisement – Continue Reading Below
1
This Fun Fragrance
Kush Candle
This thang has notes of hemp flower, brushed suede, and warm amber. So if you're wondering if it smells like a certain pastime, well, it kind of does. But better.
2
This Travel-Inspired One
Santorini Escapist Candle
For anyone who's experiencing major wanderlust, you need a candle from Brooklyn Candle Studio's travel-inspired collection. My personal pick is this fresh Santorini scent.
3
This Seductive One
A Nightclub Map of Harlem Candle
Not only does this candle smell divine (sandalwood, jasmine, nutmeg, oh my!), but it also comes in a gorgeous votive, featuring. vintage map of Harlem.
4
This Minimalist One
Premium Rose & Sandalwood Candle
This all-black candle will go perfectly with your minimalist home decor.
5
This One For Fall
Hello Pumpkin Candle
Looking for a fall candle that'll fit the season? This spicy pumpkin and apple one will go perfectly with the rest of your fall home decor.
6
This Wintery Choice
Balsam & Cedar Large Jar Candle
If you're looking to stock up on more wintery, festive scents, then definitely go for this guy. You'll get lots of burn time out of it. Plus, the balsam and cedar scent is just too good.
7
This Top-Rated Pick
Balance + Harmony (Water Lily Pear) Candle
You can't go wrong with a near five-star rating and more than 40,000 rave reviews. Buyers love it for its powerfully fresh scent that's not at all overpowering.
8
This Pretty Votive
Fig & Coconut Scented Candle
This one is gorgeous. You'll definitely want to repurpose the jar as a little trinket holder after the wax is gone. Talk about a two-for-one.
9
This Calming Two-Pack
Sage and Lavender Candles (Pack of 2)
This is a set of two candles for under $17. That's a steal. Line them up next to each other for a scent cocktail that mixes well together or just place them in separate rooms and spread the aromatherapy.
10
These OG Candles
Lemon Verbena Candles (Pack of 2)
For a classic pick that's beloved by more than 9,000 Amazon shoppers, get this fresh and lemony scent by Mrs. Meyer's Clean Day.
11
This Top-Rated 8-Pack
8 Pack of Aromatherapy Jar Candles
Eight candles for 26 bucks! That's $3.25 per candle! Okay, yes, the candles are small, but if you're looking for little scents to sprinkle around your home, here's a great pick.
12
These Decorative Ones
Holiday Pillar Candles
Unscented, in their lane, thriving. These pillar candles are so chic and, yes, very high-quality.
13
This Aromatherapeutic One
White Sage Candle
For all my peeps who love a calming, soothing, aromatherapy candle, may I present to you this white sage-scented beauty.
14
This Expensive-Looking Option
Luxury Essential Oil Soy Candle
This candle is a must-have, if not for the velvety floral and citrus scent, then definitely for the gorgeous exterior. 
15
This Vegan Soy Sandle
Basil, Lime, and Mandarin Soy Candle
Ever wondered why certain candles give you headaches? It's probably because they're not made of vegan, soy wax. Good news is this one is and it smells incredible, too. 
Kim Duong Shopping Editor Kim Duong is the shopping editor at Cosmopolitan, covering cute things that are actually worth your hard-earned $$$.
This content is created and maintained by a third party, and imported onto this page to help users provide their email addresses. You may be able to find more information about this and similar content at piano.io
Advertisement – Continue Reading Below